I was talking with a friend of mine tonight asking him what he used to do his blog writing, and he said he used the WordPress editor. I was shocked, awed, even amazed.
He is a perfect candidate for using LiveWriter, if not for the simple reason that you can put words NEXT to text without having to do all forms of magic to get it done.
There is however one amazing feature of LiveWriter which not enough people realize.
If you go into the Help, you'll find the Writer Team Blog!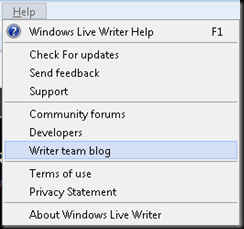 That simple little action lead me to find (because I wondered if there was an update) That indeed there is an update! The RC for LiveWriter 2009 is out! I didn't even know it was coming!
What's new in 2009?
Well, you can go to the Writer Blog and find out more like here or here.
But I'll cover a few of the things which I find particularly amazing and I think you'll agree!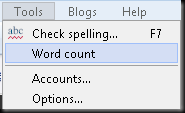 Oh my god! Word Count! What a simple yet elegant function! And here it is!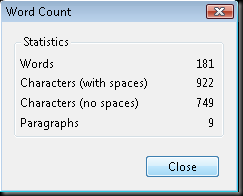 (These number of words are ofcourse, up until this point!)

That's also Sweet! (found in options!)
Some of the new plug-ins seem pretty sweet!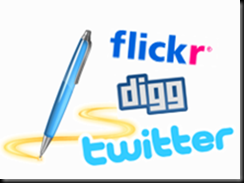 FLICKR UPLOAD
Uploads an image to your Flickr account and inserts an inline picture into your post.
DIGG THIS
Automatically adds a DiggThis badge to your blog post after you publish it from Writer.
TWITTER NOTIFY
Automatically generates a TinyURL and sends a Tweet about your blog post after you publish it from Writer.
Speaking of images! (Like that one above) Your image manipulation options have gone through the roof!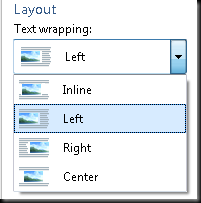 Check out our ability to do text wrapping! Though a major pet peeve of mine is when I click "next" to an image after selecting Left, it keeps bringing me to the top! (hint hint) It'd really be nice for it to select the area next to the text so I can start typing there!
With the introduction of Center, it guarantees our place with the position of the text after an image. It'd be nice to have some kind of universal everything I post should default to 'x' though I've yet to find these defaults/options to manage.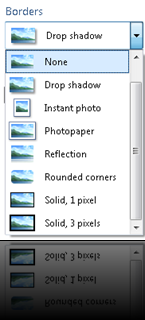 Check out those borders baby! Wow that is a lot of options to choose from and I'm not complaining!
Infact, I opt'd to give "reflection" a try here, looks pretty sweet!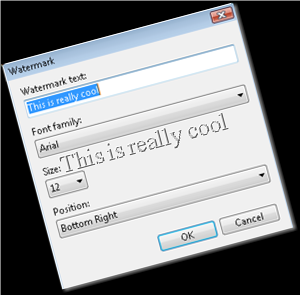 But nothing can really compete with… a Watermark embedded into your image?!
You can manipulate the text, the font type and size, and especially the position. Seriously, Wow, this is cool!
Let me say this again. This is really cool!
Oh, did I mention how fricking cool TILT is?!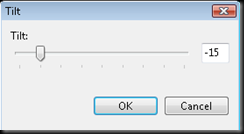 Some of the new Photo Album and other settings will be pretty sweet, but managing text, writing it, manipulating images and getting content into some usable fashion are my major deals with this as are a majority of folks I know who use LiveWriter. Everything else is just CAKE! I suggest you go out there and download this RC now! Get it out there, because is this pretty sweet, and will continue to be sweet!

Windows Live Writer 2009 (Release Candidate)
Version 14.0.8050.1202
Go, get your Live on!