So you're all like, Whaaaaaat?!!? That's right. Until June 30th 2014, you can get a free voucher in super fast fashion!
Visit this handy link; http://www.microsoftvirtualacademy.com/offers/virtualizationsquaredoffer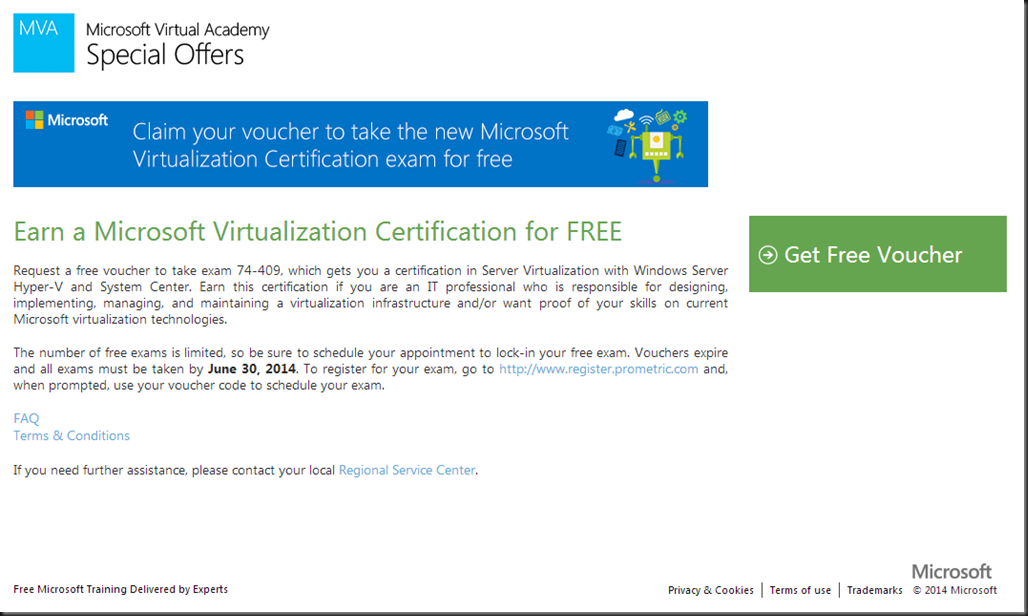 Then just click on the "Get Free Voucher" – Which will pop up with a window like this; (And Yes, it is an ACTUAL Pop-up so pop-ups cannot be blocked)

Here is the real catch, you click the green check mark itself. Yes it says that, but sometimes we ignore the words it says.  :)
Then it will ask you to login to your Live account, or create an Microsoft Virtual Academy account (basically a live account) and boom! FREE VOUCHER!
Then it's just a matter of scheduling your exam, studying of course and poof, getting another exam freeeee of charge! Good luck ya'll!