Yep, that's right!
So, I said that the Kindle was $399.00 before, well that story has changed! PRICE DROP!
Feels like the iPhone a bit! (So much that, I have contacted the Kindle folks to see if those of us who were early adopters are entitled to Kindle-Credit!) I'll let you know if I see anything happen out of that.
Nonetheless, the further validation of this device as a useful and wonderful bookreader and more has been made by the market with a lowering of price! I'm sure competition, economics, recession and a number of things are to 'cause', but it primarily says "We got something good going here and it works, so we can lower the price tag to make adoption even easier!"
Those of you who haven't checked out the Kindle before, I encourage you to give it a shot and check it out!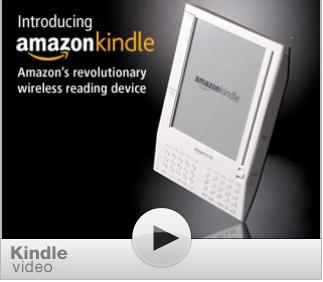 If history has shown us anything, it isn't going anywhere, and it's only going to get better!

So, be sure to check out the Kindle here!