Raise your hands up and praise Joanne Lin of the MSLCommunity for bringing us these little gems! (Gem1 and Gem2 ! :)) [Time for some verbatim copying!…kind of!]
Help celebrate our 25th anniversary with a free e-book offer. The November offers is valid from November 19 to November 26, 2008, so download the e-books soon. You can also sign up for Microsoft Press Connection newsletter to get monthly update.
For November: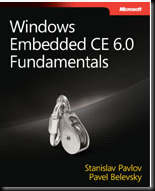 Windows Embedded CE 6.0 Fundamentals by Stanslav Pavlov and Pavel Belevsky: This book examines the architecture, built-in programming tools, drivers, and build process, and shows how to take advantage of the Windows Embedded CE 6.0 Software Development Kit (SDK).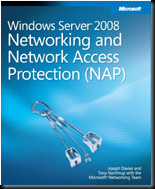 Windows Server 2008 Networking and Network Access Protection (NAP) by Joseph Davies and Tony Northrup with the Microsoft Networking Team: Get the official resource for deploying, administering, and troubleshooting Windows Server 2008 networking and Network Access Protection (NAP) technologies.
Going for a SQL Class? Get a copy of SQL Server 2008 Standard Edition!
Microsoft Learning is teaming up with the SQL Server team to give away free copies of SQL Server 2008 Standard Edition to people who attend select instructor-led classroom training at a Microsoft Certified Partner for Learning Solutions (CPLS). Here's the deal: The Deal!
So, if you're looking for an early gift for yourself, or your friends.. Get them the Ebook that keeps on giving! :)
Happy Holiday-Season-Time! And spend that good money in this economy of free!