I don't know about you, but wow! What a day! I started my day by waking up really early, forgetting countless things that I really need (business cards.. shaving gear, I really should check on that!) but hey, I'm here in Boston… so let's revisit some of the events of the day.. (I'm sure you've seen some of these photos if you follow my twitter feed ;))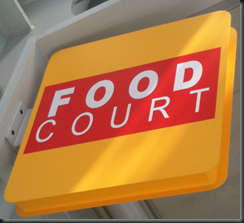 No day would start off any perfectly than having the opportunity to meet with the honorable Judge Wopner, presiding over affairs of foods.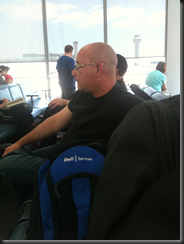 The wonders and powers that conversation and CLEARLY looking like a geek will do (No, not Neil.. me! :)) as we engaged in a conversation with this Canadian SE from Dell – Great guy, Dell – You really struck it rich with a good guy like this!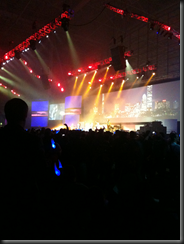 The concert really kicked off to some good madness… this is the only photo I took of it… but it turned out decently for the iPhone.. so I'll buy off on that one!
Yes, there were a LOT of others of us social folks than those shown here.. but these are the best three complimentary shots I can really get without lots of solo's!
Each of these photos speaks… so many volumes about the social dynamic, the interaction and the pure culture we resonate whether it is peer to peer, customer to peer, or even out-lyers :)
Other than the gangsta street DBA's who apparently bring their DataWarehousing to the STREETS of Boston for the late night crowd like some of us..
I think if there is much to be said… it would be in the form of this fortune I acquired for dinner.   So I look forward to you new people, new realizations, and your issues! :)
And if you see any of us that are shown pictured here.. come up to them, introduce yourselves, say hi.. and if you see my CXI shoes.. say hi ;)