You ever get up and say "ooh! I want to find these TR articles!" Okay, if you don't, *I* do :)
I certainly know a number of other folks who are always out there wondering …. Where do I find this?!?
Well, here is this little gem!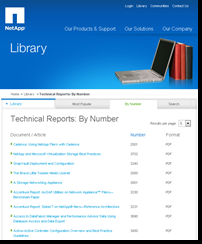 That's right! all you need to do is click this Technical Reports: By Number link, and there you will have them all right there! I expanded it out to the "View All" feel free to manipulate as appropriate.