I don't know if you experienced this problem but I certainly did.
Numerous searches turned up random and contradictory help "Upgrade this! Uninstall that! reboot reboot reboot!"
Err… Yea, I'll opt for not doing that.
Real simple – Disable, Re-Enable and Refresh – Nothing special required!
And a simple walk-thru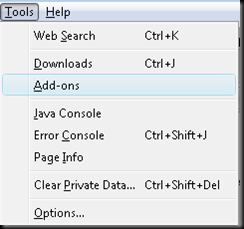 Within FireFox go to Tools
Then select Add-ons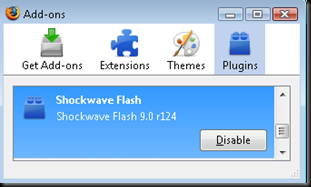 Then find your "Shockwave Flash" plugin
Click "Disable"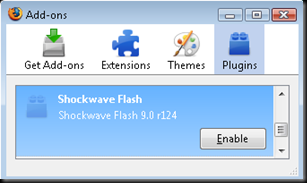 Then click on "Enable"
And open up your YouTube displaying page, refresh and you'll find your video will suddenly start working!
This has been tested to work on FF3 on both XP as well as Vista – So good luck!