So, today I read this Whitepaper published in May of this year – omg! Cool is what I say!
Discounting factors aside (And it makes for a great read) the excellent XenApp Citrix's replacement for Presentation Server steps into the Virtualization Space on fire!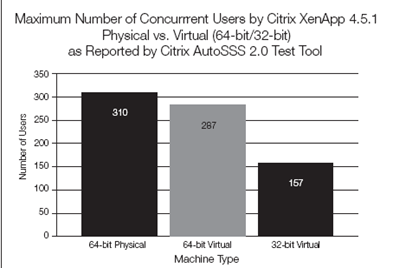 While physical does get some presentation value, the fact that the Virtual instance running on XenServer vs a Physical is able to perform with an 8% penalty is amazing.
Citrix has been a player in this space (Well, really the only player) who is able to produce clear, consistent and reliable results.   And this just takes the cake to a new level.
I encourage anyone interested in Application, Presentation and OS Virtualization to this out.
Optimizing XenApp Performance with XenServer 4.1.0 Enterprise Edition
For a Whitepaper, it is a good, short and non-boring read.
This is only the beginning of a whole new Citrix and XenServer revolution, especially with their NetApp Integration, Partnership and NetApp Adapter
The heat is on – oh uh oh oh! :)