This pains all of us.
Which are the right drivers to use, download and install?
Constant complaints and gripes about what driver should we load, and what insane device is screaming with a yellow exclamation point – wanting to be installed!
Our good friends at Microsoft have (had) the answer!

Okay, so I'm here, and I have a search bar… So.. what do I fill in there?
This is where Device Manager comes into play. – Find yourself a driver or object which is suspect or in general you want to check out. – Wireless Drivers are always a challenge..

What you'll want to do, is find the Hardware Id's – this is where the cake is at!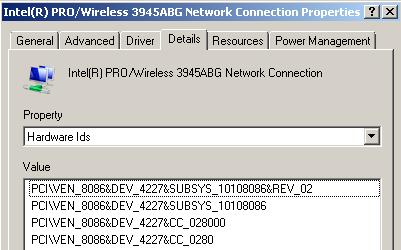 At this point, take advantage of the shortest field available, and go as far as the first & – Such as:
PCI\VEN_8086&DEV_4227


After searching, you'll find it will return a large number of results. (21 results)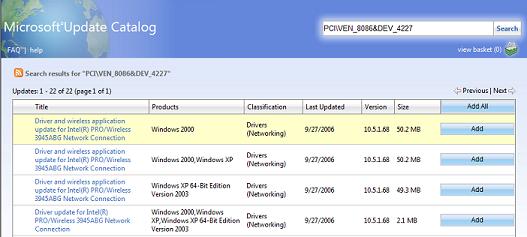 If you're looking for a bit more granularity, try one of the slightly longer entries there.
By searching for PCI\VEN_8086&DEV_4227&SUBSYS_10108086 now, we're able to 11 results.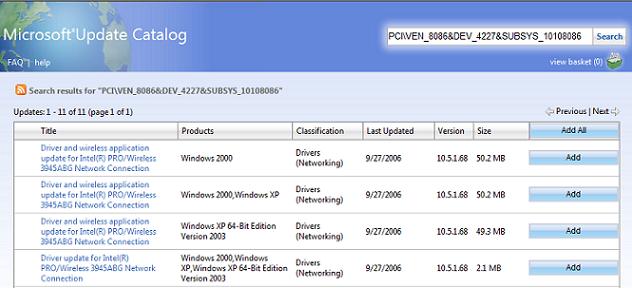 This can be very beneficial if you're trying to do things such as – Run Windows Vista 64bit, use Windows Server 2008 as a workstation, and a number of things. This will further enable you to take advantage of the hardware that may be present without having to rely upon the OEM hardware manufacturers to provide you media they tend to never get around to.