Are you familiar with VMware's Hands On Labs? You know, that thing they make available at VMworld and filled with so much training, dedication, effort, awesomeness? If not, then you should be! One of the best kept secrets about it… Is if you go to the links that you THINK work for it, sometimes they don't even work, they'll TELL you about the Hands On Labs, but not provide an actual LINK to the hands on labs! Kind of distressing! :)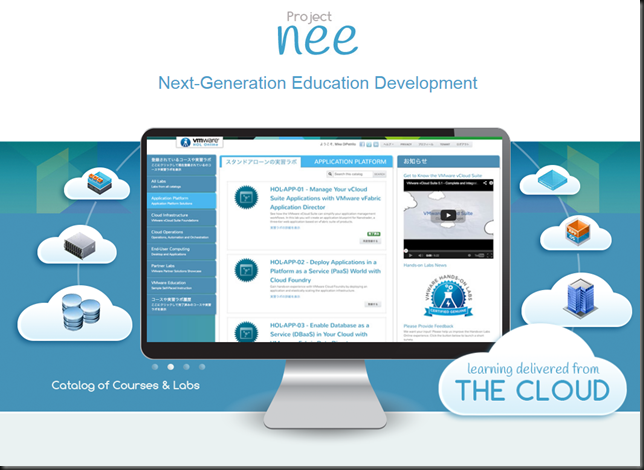 For example if you go to this awesome link you'll find all about Project Nee, all the benefits, all of the details about the labs. But no where in there is an actual LINK which will take you to the labs!  But don't worry, you'll be able to find it here, and various places throughout this blog post!
You can also check out and keep updated at the VMware Hands-On Lab (HOL) Blog which shares details about what's new, and what else is going on!
What's new?
HOL-SDC-1401 – Cloud Management with vRealize Operations
HOL-SDC-1420 – OpenStack with VMware vSphere and NSX
HOL-SDC-1421 – Brokering IT Services and Applications with vCloud Automation Center
HOL-MBL-1451 – Horizon 6 with View from A to Z
HOL-MBL-1452 – Horizon View – Use Cases
HOL-MBL-1453 – VMware Workspace Portal – Explore and Deploy
HOL-MBL-1454 – Applied ThinApp with the Horizon Suite
HOL-MBL-1455 – Managing Desktops with VMware Mirage
HOL-MBL-1456 – Horizon DaaS – Explore and Deploy
HOL-MBL-1457 – AirWatch – Explore and Deploy
And so much more. Seriously, there's so many labs, so much useful content that it's worth checking out.  Oh and did I mention Free? Let me try again FREE!
This is seriously the best kept VMware Secret that you may never know about and likely didn't realize how much you appreciate it.  So check it out!