So I noticed this recently, OMG FREE TRAINING! You know how much I love sharing free stuff with ya'll so I figure, why not do it with this as well!

This training (which may not be the only one… I'll try to get a consolidated list and share that in another post) but this training is free, available, and BOOM! Right there at your disposal.  I did notice some things though, which I'll share here with my experience of acquiring it.
Where do I get it?
Firstly, you can gain access to it easily by visiting this blog post; New! EMC Hybrid Cloud with VMware Fundamentals e-Learning 
That webpage provides you with pretty much all the details on the training, and even where to click to "Register now"
Why can't I Register for it?!
I'm not saying this will DEFINITELY affect you but let's just say, I tried to do it from Chrome on this PC and it kept kicking back various errors, I've seen errors of this sort before and having worked at EMC in the past and dealt with Saba I figured… "Let's try this with Internet Explorer" and I'll tell you. That worked.  Immediately even! I went through and setup a brand new account, nothing special required, and then POOF! I registered and was SET!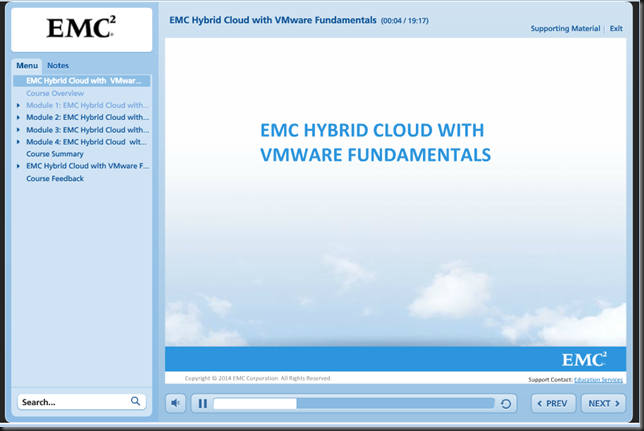 BOOM!
Get out there and edumacate yourselves! <3