So, you've been using twitter for awhile, infact you may have even used How to mass unfollow or follow people on Twitter .. and more! and found the tools to be just absolutely amazing! until.. your cumulative follower/following exceeded 10k, and found the tools to break, oh my!
Well, once you've exceeded 10k and want to keep growing (Yea I know who you are!) welcome a new tool! Yes, while Huitter and others give you a nice 'whackamole' mentality to unfollow everyone, let's take it up a notch with.. Tweepular!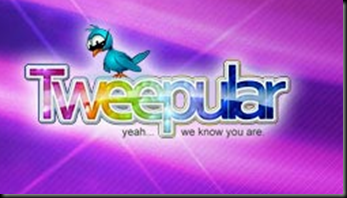 It's broken down into a few key areas most of which have features like Bulk Follow or unfollow!
It's all driven by checkboxes… so you can bulk-checkbox them all and unselect the ones you want, then hit Go! It's rightly proper and amazing and very colorful, oh my!
I suggest you give it a try today! "Srsly Guiz" said the lolcat, so it's lolcat approved! Tweepular!