Welcome to Johnson County Community College, Microsoft's newest Microsoft IT Academy!
We were welcomed heartily and had the attendance of students, faculty, community, IT Professionals, and those looking forward to a career in IT. We visited them in the morning and in the evening, for another series of stops on our whirlwind adventure! This provided an excellent opportunity to reach multiple audiences over these periods of times and the interaction was exciting. We even were honored to deliver their ITA Plaque in person!
While being given a tour of this absolutely beautiful facility we came across The Center for Entrepreneurship which offers assistance with Small Business and Start-ups. Due to the Small Business and Start-up nature of this center, Brian Prince discussed with them the opportunities Microsoft can assist in that market with the BizSpark program which is designed to accelerate success by providing fast affordable access to current, full-featured Microsoft tools and technologies, plus production licensing for hosted solutions. I'm familiar with the BizSpark program and quite honestly, it is quite cool and if you're a startup you should check it out!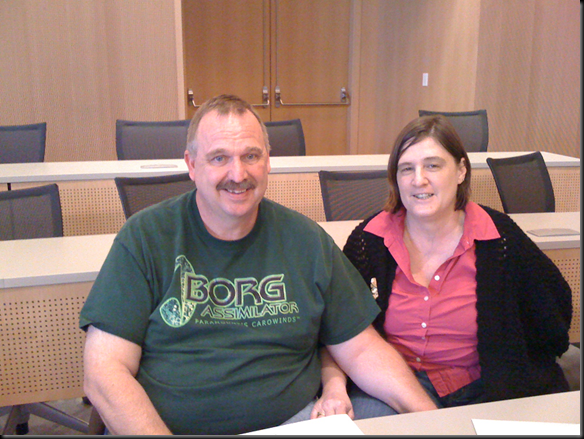 I had the opportunity to talk with IT Professional Reed Porter who has quite a diverse and expertise background in the technology industry with heavy focus on Microsoft. His investment in Microsoft and the community is one to be honored, including contributions to SpringBoard in the form of content and community! He's a great asset to the community and an amazing resource to business, in fact I believe he is looking for a new direction in his career so if you're interested in leveraging his expertise I'd suggest getting in touch with him! Turns out he's also on Twitter! @reedracer
So, I don't know about you, but I love community and I love to meet the people in the community even more. Your stories are inspirational and make this this community exactly what it is, a hotbed of opportunity, growth and wonder. I look forward to meeting as many of you as possible in our remaining 5 days before we get to TechEd, and especially while at TechEd in Los Angeles! See you in Denver, Colorado in the morning!