Welcome to MAX Technical Training (Training to the Max?) They had a cool layout, and the whole event was a special Technical Luau! Our greeters welcomed with open arms and offerings of Lei's and community (Oh, and food, a whole tent of food!)
Resident photographer Ashley tended to taking pictures for the event (which she swears I'll get a copy of them!) While I catch Ken walking with purpose out of the building
Great shot of Chris Rue here having an animated conversation with one of the hosts, while hula hooping was fairly active on this beautiful sunny day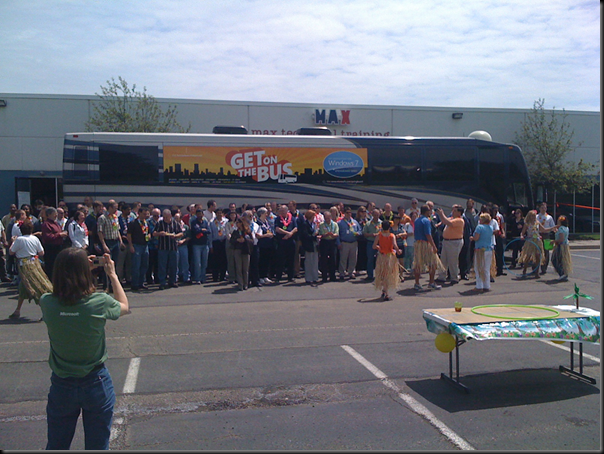 This was a great event hosted by an absolutely great team! I got the opportunity to meet a bunch of excellent people who are working hard fulfilling their own educational goals, networking opportunities and driving the envelope in this down economy.
If ever there was a time to find an organization to get to know, the folks at MAX Technical are the ones. Their involvement in the community doesn't start with this Learning Luau, but it is only one symbol of their interaction and drive within the technical space They've been known to be a constant lead and driver of education, hosting of events, and taking things to the MAX!
Check them out, and attend their events and you'll have a relationship which won't let you down and will leave you learning and yearning for years to come!