What's that you say? A free trip?! Where do I sign up, how can I win?!
If you missed my previous post Get On The Bus to TechEd! Deadline April 6th! there is an amazing opportunity to win not only recognition, food folks fun and adventure, but also a free ride all the way to TechEd!
The formal site for this contest has all of the details as does my above mentioned post, but just to give you a feel of what is required. You are expected to:
Play the Are You Certifiable Game and generate a score.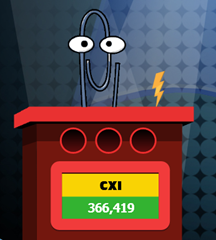 Write an Essay and publish it online, typically via a blog.
You get extra points if you create a video and make it available.
And then fill out your registration which you can find here and you're on your way!
It's very easy, and this weekend is the last chance to do it before it expires Monday at 9AM PST
Get on there, generate and compete! I really want to go, but I also really want to compete and make sure as many people as possible have this opportunity to not only Get On The Bus, but also to potentially attend TechEd as it's an amazing opportunity and place to visit!
Also, if you have any questions about any of this, don't hesitate to ask me, or certainly the folks over at MSLearning, but I'm a third party who WANTS you to succeed, so that's a win :)