You heard it here first (Well, I certainly did) when I read it on Steve Kaplan's blog Get in on the Nutanix Technical Champion (NTC) ground floor.
So here's the gist of it.  I'm sure a lot of you are familiar with Microsoft's MVP Program, the VMware vExpert Program, EMC Elect Program and the many other iterations of community champions who are head and shoulders doing things in their own right and often on their own time (and dime!) Well, this is Nutanix's reach into that same atmosphere, showing that Community is King.
The official announcement of things to come are available here on the Nutanix Blog;  Announcing the Nutanix Technology Champion (NTC) Program with the actual Application (quite detailed I might say) available through the online NTC Application Form.
For those who are new to Nutanix and Hyper-Converged Infrastructures… I thought through the NUMEROUS image options to depict it, and chose to go with this brief picture I heartily 'borrowed' from Nutanix Sr. Solutions Engineer and rockstar Derek Seaman!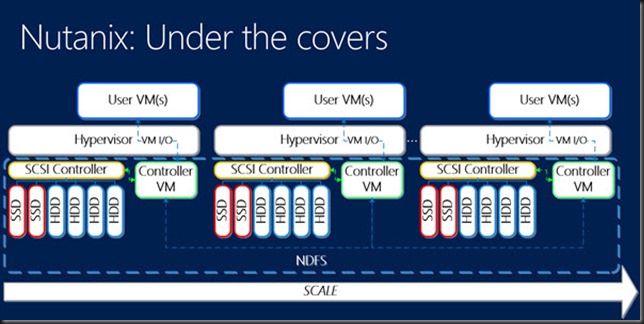 I definitely encourage you to check out his blog (and there are others) to continue to get that deep dive understanding of Hyper-Convergence like infrastructures like Nutanix.   Otherwise be sure to check it out, and if you are indeed the rockstar we all know you to be, definitely be sure to get your application in! Applications are due 15NOV2014 – So time is running out! <3