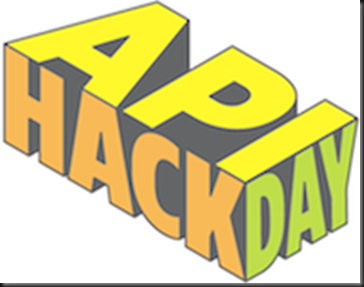 Sponsored by!
OMG THATS RIGHT! Yea, wow, I'm a tad overzealous! But hey, the SECOND EVER API HACK DAY IS COMING TO CHICAGO! That's right! Stick it to the man! 
What is API Hack Day though you wonder?!?
API Hack Day brings developers together for an all-day coding fest focused on building apps and mashups with APIs. Developers of all experience levels can share ideas, collaborate on existing projects, start new ventures and find out about great tools and new APIs to play with.
Free admission, food and drink provided!
Hackers will also hear from some of the country's top API-focused companies on tips, tricks and tools for building the next big app. At the end of the day, teams and/or individuals get a chance to present their work to a panel of judges and win great prizes.
API Hack Day Chicago will be held at the offices of event sponsor Morningstar, home of the Morningstar Tech Talks.
Brought to you by SimpleGeo, Twilio, SendGrid, Apigee & Mashery.
When
Saturday, May 28, 2011 from 8:00 AM – 8:00 PM (CT)
Where
Morningstar – Chicago, IL
22 West Washington Street
Chicago, IL 60602
Tentative Schedule as it stands!
8:00 – 9:00 Registration / Breakfast
9:00 – 9:15 Intro / Welcome / Kick-off
9:30 – 10:00 API Workshops
12:30 – 1:30 Lunch
6:00 Submission Deadline
6:30 – 7:15 Presentations
7:15-7:30  Judging
7:30 – 7:45  Awards
Sign up here!
That's not all!
But wait… this sounds like a Press Release for an event, not at all the sort of thing I'd expect to find here! That's damn straight! – You've seen what is COMING! Now through the power of the WAYBACK MACHINE… Oh and Context.. I'll show you what you can begin to expect and what has happened!
They came.  They saw. They hacked!
They ate, they voted and they won?!?!
San Francisco – October 2010
FIRST PLACE: Mootup by Zain Memon and Sha Hwang. An interface to explore upcoming meetups happening around the city, so users can discover various events without having to sign up for a group first.
SECOND PLACE: Push'd by Sherman Lee, John Milinovich, Jayant Sai and Parth Shah. Push'd empowers developers and consumers to push important online information to mobile phones in a format that can be accessed from anywhere.
THIRD PLACE: VeePark by Brennan Novak and Daniel Erickson. Air BnB for driveways. Rent out your driveway to people that need to park. Renters can use sms to find the nearest available driveway.
Yea, that's right! Their hacking not only was rewarded with food and drink, but there were prizes! Props to the winners, and you too could be that winner!
Now, I know you guys know me from attending other events at one point or another in the past – So if the interest is there – I will not only LiveTweet the event on my beloved @cxi twitter ID, but I'll also do the best of my ability to live-stream it (uStream?) , live-handle questions, and at request, handle one-off video interviews (in HD goodness) which we can throw on up to YouTube – It really is up to you the community to decide just how FAR I'll go!
So, get your registration on! Get your hack on! And keep on keeping on!