Whoa, Whoa, Whoa! What is new in Chicago land, more specifically in the User Group Community?!?! That's right! The opening of the new Microsoft Store in Oak Brook!
This place is absolutely BEAUTIFUL! I was there on Opening night (for those of you who saw me, I definitely said hi! and I'm sure I missed others!) This photo is of the interior, it's definitely a site to see!   But that aside, there is some cool news and coming events to speak of!   Let's discuss the matter of the November 18th (Thursday) CWUG meeting will be HOSTED at this Microsoft Store location! (OMG I know right?!)  The details are below of course, including where to register and the address/location [I personally find that parking by Pottery Barn and walking through it is the fastest way to get to the store!]
The Chicago Windows User Group has moved our suburban location from the Microsoft Downers Grove office to the Microsoft Store in Oakbrook Center! 

Our first meeting will be held there this Thursday (November 18th). 

Please RSVP by following the link here:  http://www.surveymonkey.com/s/65NFKSP
https://store.microsoft.com/StoreLocations/Home.aspx/Index/Oak-Brook-IL
49 Oak Brook Center
Oak Brook, IL 60523
Phone: (630) 288-3420
There will be a tour of the store, information on Windows Phone 7 and an opportunity to reach the Chicago land technical community in new and exciting ways.  Hope to see you there!
The CWUG Crew
This video happens to have a brief overview of what "A" Microsoft Store looks like, which honestly looks VERY similar, so give it a whirl if you want to check it out and will not have the opportunity to make Thursdays meeting!
Though so you don't feel all lonely of what is going on, here is an ACTUAL Photo I took while going into the store recently too (Yes, it was taken from my iPhone, don't hate the player!)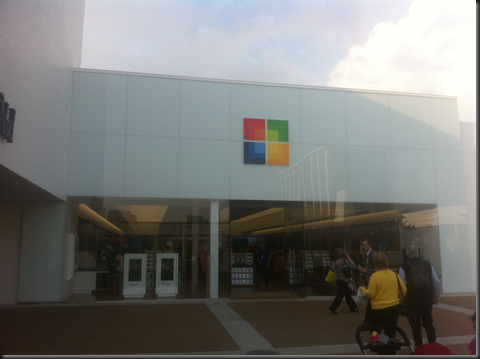 One of the cool things you should know about this store (Which I learned from their Community Manager, Ashley Trueblood [OMFG Yes she has a rockass name and rocks as well] ) Is that the store regularly runs training and sessions on:
Windows 7
Windows Phone 7
Xbox
Windows Live ID
Windows Live Essentials
Movie Maker
….And more!
So, whether you can make it to this weeks Chicago Windows Users Group meeting, or in general, check it out in the future! (I was just looking at their calendar of events.. Xbox Live Tournaments on Fridays?!? WTF?!?!? Yea it's fricking cool, check it out!)
Oh yea…  I did mention Windows Phone 7 a little, didn't I?   Okay, fine I won't leave you hanging!  While I was at the store on launch day I also had the opportunity to run into Dave Bost (I've talked about Dave before, absolute rock star that he is, who also happens to be a Windows Phone Champion, rockstar, right?!) A shame you missed the demo's he was doing in store days following the opening, and before the release of Windows Phone 7!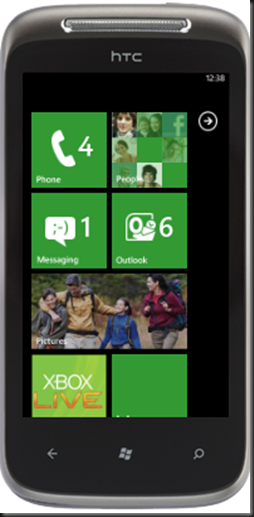 Nonetheless, I won't invoke too many spoilers.. so go check it out! and I'll see you there this Thursday!!!