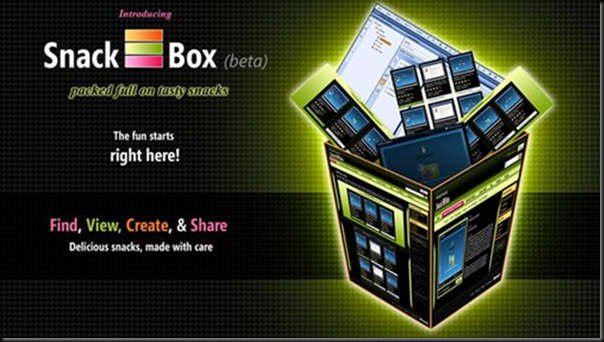 Thanks to Mike Mulcare for announcing this on born to learn!
So, what exactly is SnackBox?
Welcome to SnackBox
Learning Snacks are short, interactive learning presentations about Microsoft technologies and include various media, such as animations and recorded demos. Are you an expert? Be part of this growing and vibrant community – create your own Learning Snack and share it with the world here!
Well, that's a verbatim explanation taken from the site, but what does that really mean?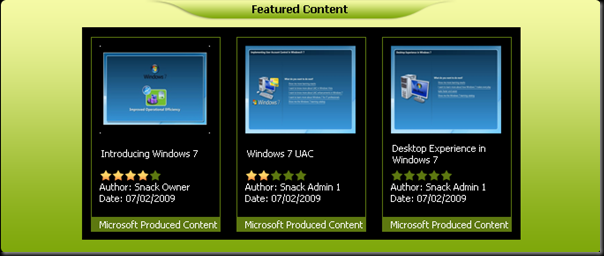 SnackBox Highlights
Provides an easy way to browse and find Microsoft Learning and community- created snacks.
Enables the Microsoft Learning Community to easily create snacks using the LCDS and Snack Converter tool.
Distinguishes between community produced and Microsoft produced Snacks
Allows users to rate snacks
Allows us to highlight top community contributors
Alright, enough copy and paste. Are you seriously telling me that Microsoft has created a simple way to not only create content using LCDS to share with the Learning and Education community, but respectively they have also created a venue for sharing this information with the world, including featured content? If that is the case, woohoo! :)
Though seriously, I highly encourage you to check this out, whether you're a creator, learner or looking to be a creator/learner/educator/trainer and beyond :)