I came across the most amazing website today! Apparently Glaceau.com wants you to WAIT to see their website. I guess this is in respect to not showing you some kind of error, they'll let you sit there for what may seem like an infinite amount of time staring at this.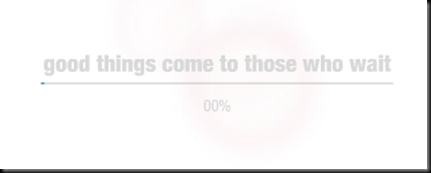 You know, good things to come to those who wait, those who close that damn tab and move on to another site. Sorry guys, but seriously?! and 00%? Couldn't code it for 0%?!
And if you do finally get past that initialization point, they treat you with a patronizing tone:

While I love your product, I cannot stand your web attitude.