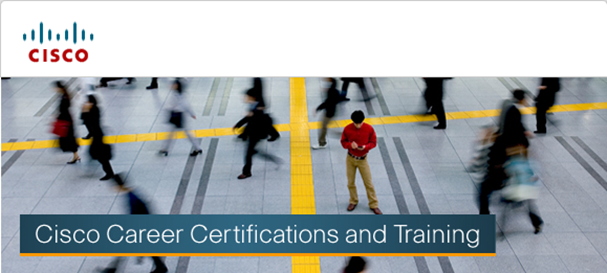 First the Good News!
Take a Risk-Free Exam with Cisco's Come Back Program!
Cisco and Pearson VUE have partnered to give networking professionals the opportunity to re-invest in their careers with the Cisco "Come Back" program, but this offer expires soon. You may have let your Cisco certification lapse, but now's a great time to come back.
Register now to take any Cisco certification exam at the regular price, and—if you need it—you'll get a retake exam for FREE!*. Both exams must be taken before this offer expires on October 15, 2008, so it's important that you schedule your exam soon, in order to allow adequate time for you to take advantage of the free retake.
Visit www.pearsonvue.com/cisco/comeback for more details or to schedule your Cisco exam.
Wishing you the best on your career investment,
Cisco Career Certifications
*Both the full price and free "Come Back" exams must be taken between April 15, 2008, and October 15, 2008.  The free exam must be the same exam number as the exam you failed.
And for the Bad News….!
You're going to need it.
It's one thing that in September of 2007, Cisco raised prices on the exams above what they were at the time – Account for the 09/2007 changes of:
CCNA Composite – $150
CCNP/CCDP Composite – $225
ICND 1/2 – $125
CCIE Written – $315
CCIE Lab – $1400
But now this they drop this bomb shell on us, in June 2008 of this year!
CCNA Exam – $250 —– 67% increase
CCNP/CCDP – $300 —– 34% increase
CCIE Written – $350 —- 12% increase
This leads me to wonder if this is the price of security in their certification process.
It's nice to see they've introduced this "Our exams are expensive so you have a chance to retake if you fail for a few months"  It's a shame they didn't take a page from Microsoft's book and give you a TAD more time for this Second Shot at an exam.