What do you get when you get on a bus at 5AM and drive 3hrs to a US Military base? Amazing experiences like the types you'll read about and see in picture form below!
As you can see above, we had a decent turn out of highly qualified IT Professional Soldiers. The type of training these soldiers receive is far above the standard bar set for other IT Pro's with such attention to detail paid toward Real Practical experience, that the the value of their training alone is absolutely amazing.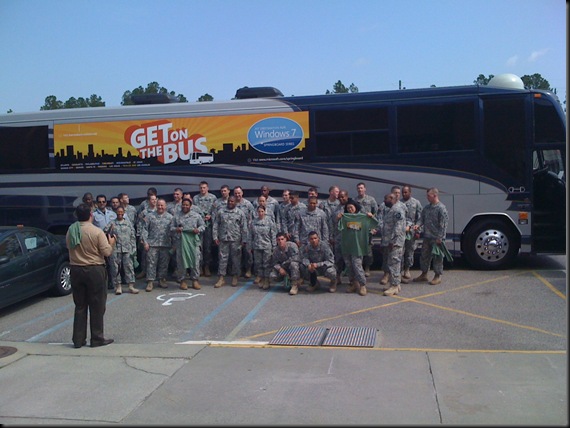 The finest of the finest stood around our Career Express bus to show us their colours!
Some other high-lights of this, is that at one point WRDW Augusta Channel 12 interviewed both @chrisrue and myself outside in front of the bus, including a little tour of the bus!
In honor of my phones horrible ability to take photos, I am not including the sleeping while sitting photos taken on our way to Fort Gordon :) After this point we took off for New Horizons in Atlanta, where I am writing this blog post right now! Look forward to more details later!