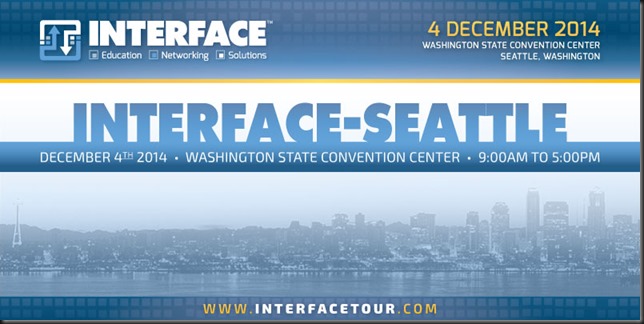 So, I ask the question… Are you going to be attending the Interface Tour in Seattle? I ask selfishly because I will be there, and you know how much I love you all and I'd love to meet up with you! :)
One cool element of this particular conference is that me and my new rockstar home Xiologix are a Gold Sponsor of the event! So that itself is awesome enough reason to check it out, right?!
There are various sessions at the show, and interestingly an accredited model for earning CPEs which is really useful for you CISSP, CASP, or other kinds of folks needing to maintain some sense of Continuing Education.
My favorite part however will be the opportunity to discuss with ya'll next generation data-center type things and you know how I'm always a fan to solve pretty much any problem, with or without a whiteboard!
So come check it out, especially if you're already in the Pacific Northwest area! <3  Here's an Invitation for the event to check it out!