Yea I think that's pretty clear in the title though I think it bears repeating!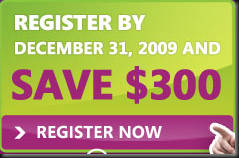 This years TechEd North America will be hosted in none other than New Orleans, LA! – Which frankly is a GREAT city to host a TechEd in (I went ~10 years ago in NOLA – Good times!)
What this year does have on track for those of you looking to attend are – talking points and ways to convince your boss!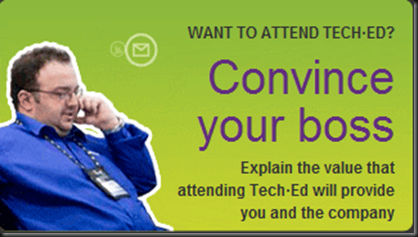 This actually takes you to a web-form which will generate off an email and send it to your boss :)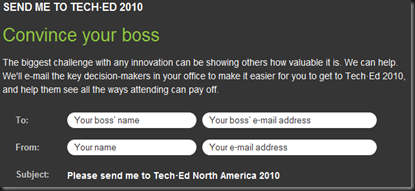 Now from a personal perspective, the benefit and value of this promotion is pretty severe.  I attended TechEd NA 2009 (Maybe you met me! I personally talked to ~3000 people!) And with that said, the attendance was dismal as far as I was concerned! Not to mention there was a great imbalance of Developers compared to IT Pro's!    So the value of convincing your boss is and should be very important – considering the fact that VMWorld had 3-4x the number of participants yet worldwide FAR more people work within the space of Microsoft Technologies (Hey, I love VMware too, but you'd think we'd atleast get a decent attendance!)
I'll be 'convincing' my boss, and so should you!   So, I'll see you at TechEd (By hook or by crook :)) And what better time to convince than when you can save $300! :)